Welcome to Community Baptist Church of Walbrook
The Community Baptist Church of Walbrook has resumed on-site services. Following CDC guidelines we require face-coverings for all in attendance. There may be some flexibility for those who have been vaccinated.
We will be offering live streaming of the Sunday services for those unable to attend. Click on the Live Stream tab above to access that feature.
The Community Baptist Church of Walbrook, in Baltimore Maryland, is a congregation of Bible believing Christians.
Our beliefs are outlined in the church's Doctrinal Statement, which is true to the Word of God as revealed in His Holy Scripture.
Our pastor, Rev. Nathaniel L. Barr, Jr., joined us in 1992 and has proven to be a learned teacher and an annointed expositor of Scripture.
Pastor Barr conducts Service and Bible Study with the enthusiasm and dedication of a true follower of Jesus Christ. He leads his congregation by his example of a sinner saved by the Grace of God, acknowledging that sanctification is an ongoing process and stressing the importance of constant study. His vision for himself and the congregation emphasizes a commitment to God
Pastor Barr's Vision: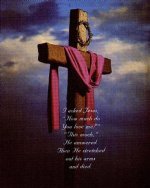 To acknowledge the Holiness of God in our lives by taking serious His Word, His Will, and His Witness:
His Word by daily studying it and living obedient to it.
(2 Timothy 2:15, James 1:22)
His Will by allowing His Spirit to guide us as we study His Word.
(John 16:13,14)
His Witness by going out and leading others to Christ Jesus as we tell them the good news found in His Word (the Bible).
(Matthew 28:18-20)
If we allow our God to work these things in our church this will build up the believers and the community around us.
(Ephesians 4:11-13, 2 Timothy 2:24-26)
Rev. Nathaniel L Barr, Jr.
Join Us
Location:




2311 Garrison Boulevard

On the corner of Mondawmin Ave.

Baltimore, Md 21216

410-947-4023

Services:




Sunday School- Pending

Sunday Morning Worship- 11:00 a.m.

Noon Prayer via Zoom, Wednesday - 12:00 p.m.

Bible Study via Zoom, Wednesday- 7:00 p.m.

Offering:




Offerings and donations can be made to support this ministry via CashApp

Offerings Account Name: $cbcwalbrook

Renovations Account Name: $cbcwrenovation

Events:


2020 Church Calendar.

Use the controls across the top of the calendar to zoom in and out and scroll through the pages.




Renovation Project Letter Sent to CBCW Members.




---




Contact Us:




'Like' us on Facebook:




Bible Study Tools